1
Presentation of municipal and industrial treatment plants
The technological, construction, and architectural solution of the WWTP is always designed as "tailor-made" according to the requirements of the investor and the relevant state authorities. The wastewater treatment plant can be implemented as a one- to four-line (parallel line) arrangement, which allows to respond to the current load during the gradual construction of the sewerage system or to respond to seasonal irregularities in tourist areas. The WWTP can be designed as open, partially covered or completely covered to accommodate sanitary and other requirements. The technological design will take into account the existing situation, i.e. we will try to use existing technological facilities.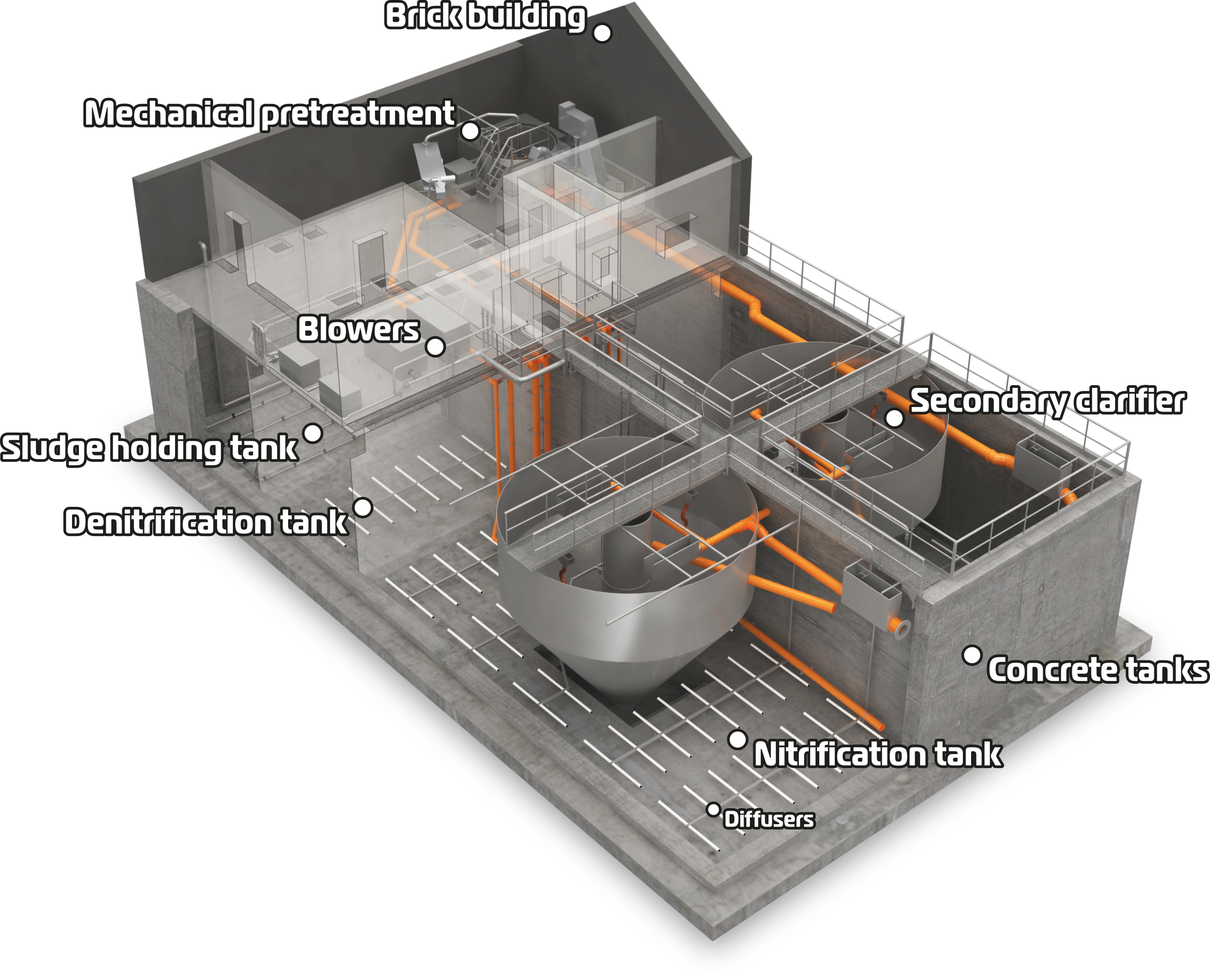 Used technological components for wastewater treatment.
We will be happy to help you
If you have any questions, our experts will help you immediately.