Filtration
ENVI-PUR is a supplier of complete turnkey of a filtration grade.
ENVI-PUR supplies open and pressured water filters. We equip the open concrete filters with the Leopold drainage system and, according to the customer's needs, supplement them with a suitable filter medium (Filtralite, GAU). We can reliably design and manufacture steel filters that we are able to assemble on site. All this during uninterrupted operation of drinking water treatment.
Number 1 on the market
We treat drinking water for more than 4,500,000 inhabitants and treat waste water from over 1,000,000 EP.
More than 25 years of experiences
We have been supplying high quality products and services for a quarter of a century.
Implementations
We have thousands of successful implementations and hundreds of thousands of satisfied customers.
Turnover
Sales of our products and services in 2022.
Worldwide representatives
We operate in many abroad countries. Currently we have sales representatives in more than 10 countries and new challenges are still awaiting us.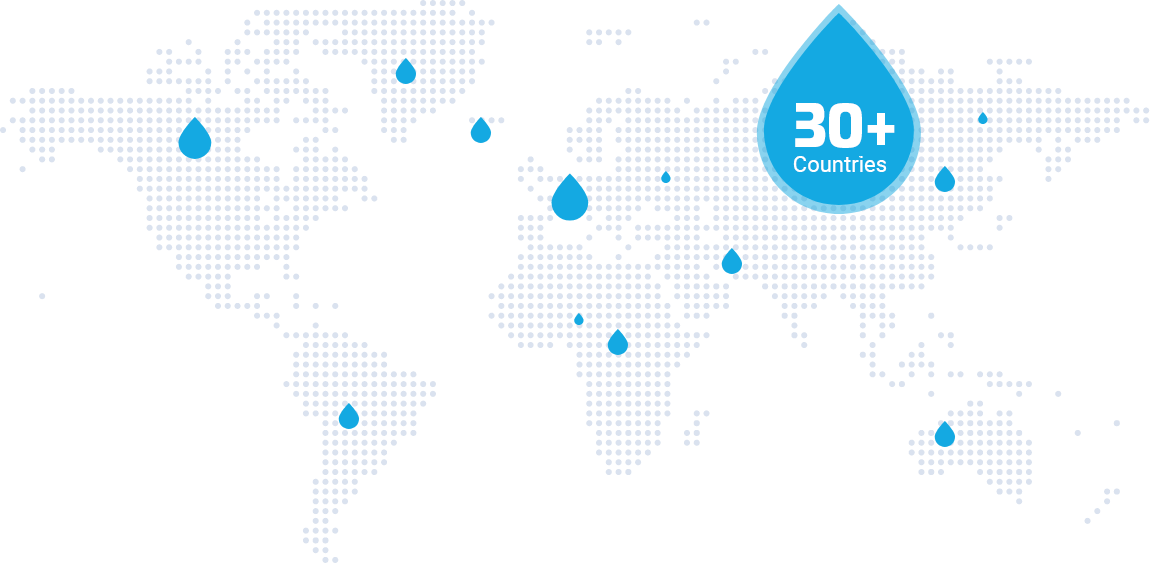 We will be happy to help you
If you have any questions, our experts will help you immediately.