Lamellar packs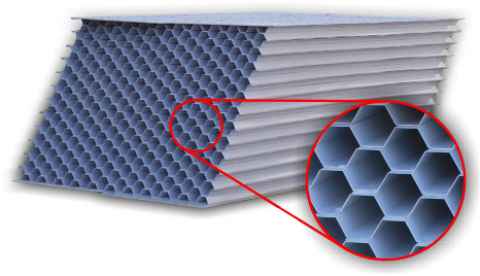 The lamellar´s packs increase the sedimentation surfaces, while reducing space and costs. 
The lamellar´s separation block is made of molded plastic plates, placed and interconnected at an angle of 60 °. This creates a system of oblique parallel tubes of hexagonal cross-sections in the lamella block. The lamella blocks are repeatedly inserted into the supporting frame with the sampling trough - so-called packs. The packs with 2, 4, 6 and 8 blocks are mass-produced. The lamella block is a self-supporting block with two sloping walls.
Advantages:
Efficiency
Mechanical resistance
Easy maintenance
Resistance to chemical and biological elements
Parameters of the lamellar block
Width 995 mm
Length 720 mm
Height 1310 mm
Weight 40 kg
Projection area 17.4 m² / m²
EP-K series of lamella cassettes
Type

Flow
[m³/h]

Weight 
[kg]

Dimension(L×W×H)
[mm]

EP-K2

25

220

2 467 × 1 100 × 2 100

EP-K4

50

500

3 953 × 1 100 × 2 100

EP-K6

75

780

5 439 × 1 100 × 2 100

EP-K8

100

1 080

6 925 × 1 100 × 2 100
Clarifiers
ENVI-PUR clarifiers are a universal device for continuous separation of suspended solids from a liquid medium. Their applications are very extensive and include:
Drinking and technological water
surface water clarification

surface water softening

groundwater softening

separation of iron and copper from groundwater
Industrial waste water
wastewater treatment by clarification and precipitation processes
Municipal wastewater
phosphate removal by precipitation processes
·       

The machine-technological design of the ENVI-PUR clarifier is an expression of the qualitative improvement of the determining technological steps taking place during the clarification of water, with the following result:
progressive reduction of dwell times in the system
high quality clarified water
stable quality of clarified water with changes in the qualitative or quantitative load of the clarifier
The success of a clarifying reactor is based on optimizing the function of the three basic technological modules of the plant, i.e. the high-speed mixer, the flocculation chamber and the lamellar separator. The fast mixer undergoes perfect homogenization of the raw water and metered chemicals, in the flocculation stage dense flakes are formed, which are reliably separated from the liquid in the space of the lamellar separator.
Technological scheme of the clarifier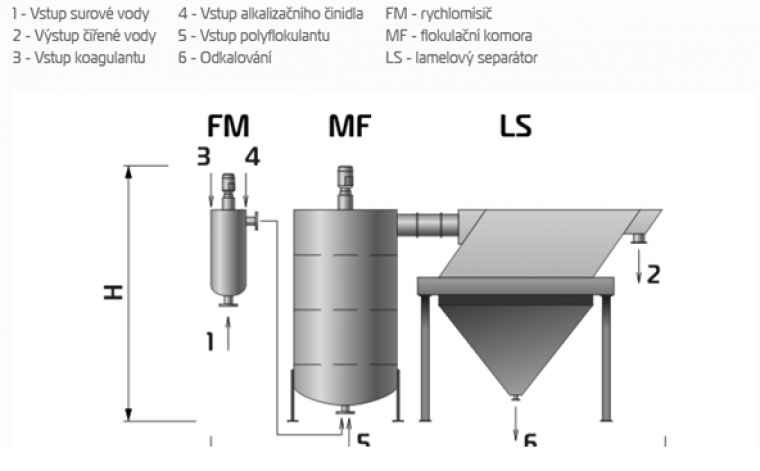 Lamellar separation on a turnkey basis
ENVI-PUR supplies all the technology for lamellar separation. We will design, plan and supply sedimentation tanks or complete clarifier technology, including the installation of a lamella installation. We are able to produce "tailor-made" above-ground steel clarifiers and of course the delivery of an automated system for controlling technological processes according to the customer requirements.
We are developing ...
We cooperate with the universities of the Institute of Chemical Technology in Prague (ČVUT), VUT Brno, TU Liberec and the TAČR agency. We apply the acquired knowledge and skills in practice. We present ourselves at trade fairs and conferences.
We regularly organize our own professional conference.
Photo gallery of lamellar separation
Technical specification of ENVI-PUR clarifiers
Type designation 

Equipment performance
[m³/h]

Equipment weight 
[kg]

Dimension 
L×W×H [m]

EP-C 5

5

500

2,75 × 1,50 × 2,20

EP-C 25

25

2 821

5,00 × 2,30 × 4,20

EP-C 50

50

4 892

5,40 × 3,61 × 4,20

EP-C 100

100

9 815

8,40 × 3,50 × 5,30

EP-C 200

200

16 837

10,60 × 4,90 × 6,40

EP-C 300

300

19 134

12,60 × 4,90 × 6,40
Rethinking water for more than 25 years
ENVI-PUR, s.r.o. is your experienced partner who understands water management.
Number 1 on the market
We treat drinking water for more than 4,500,000 inhabitants and treat waste water from over 1,000,000 EP.
More than 25 years of experiences
We have been supplying high quality products and services for a quarter of a century.
Implementations
We have thousands of successful implementations and hundreds of thousands of satisfied customers.
Turnover
Sales of our products and services in 2022.
Worldwide representatives
We operate in many abroad countries. Currently we have sales representatives in more than 10 countries and new challenges are still awaiting us.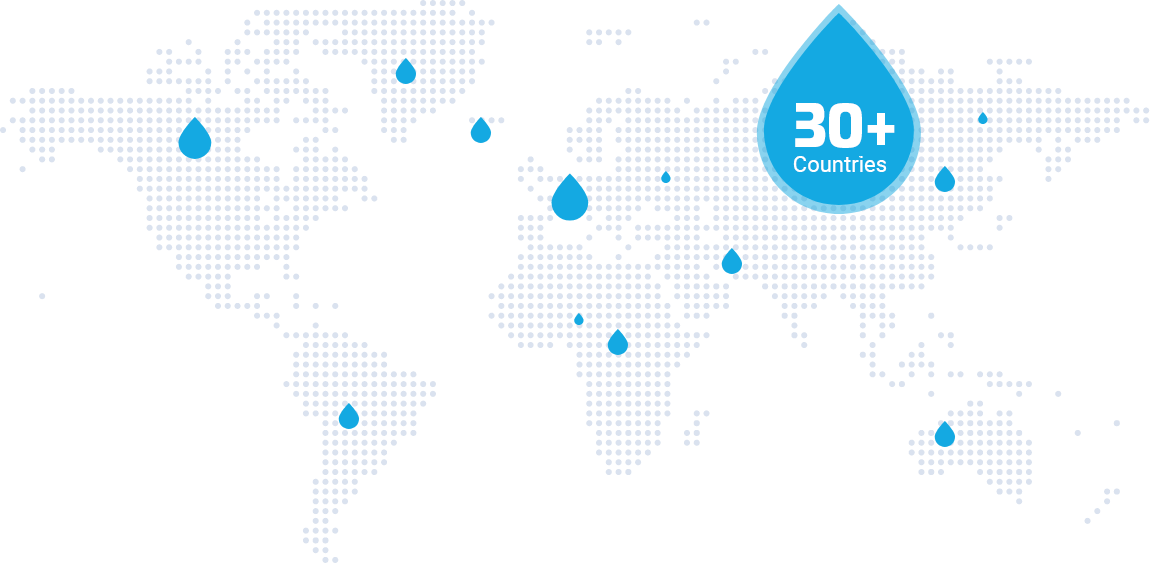 We will be happy to help you
If you have any questions, our experts will help you immediately.